Online & Hands-On EKG Course​
Online & Hands-On EKG Course
EKG Course In New Hampshire
Electrocardiograph (EKG) technicians are medical practitioners who administer tests to determine the cardiovascular health of patients. Their primary duties include performing diagnostic tests on patients, monitoring patient blood pressure, and collecting medical data for use by doctors.
EKG Technician Responsibilities:


Performing cardiovascular tests on patients.
Keeping patients informed on every step of the procedure.
Identifying various heart conditions.
Monitoring patient blood pressure.
Collecting cardiovascular data for analysis by doctors.
Working alongside doctors and nurses.
Setting up EKG components including EKG tracings for accurate readings.
Ensuring the safety and comfort of patients.
Maintaining high hospital safety standards.
Monitoring EKG equipment and reporting any malfunctions.
Admission Requirements:
Previous LNA or Phlebotomy course strongly recommended
Please download our course handbook to view Student Protection and Disclosure Policies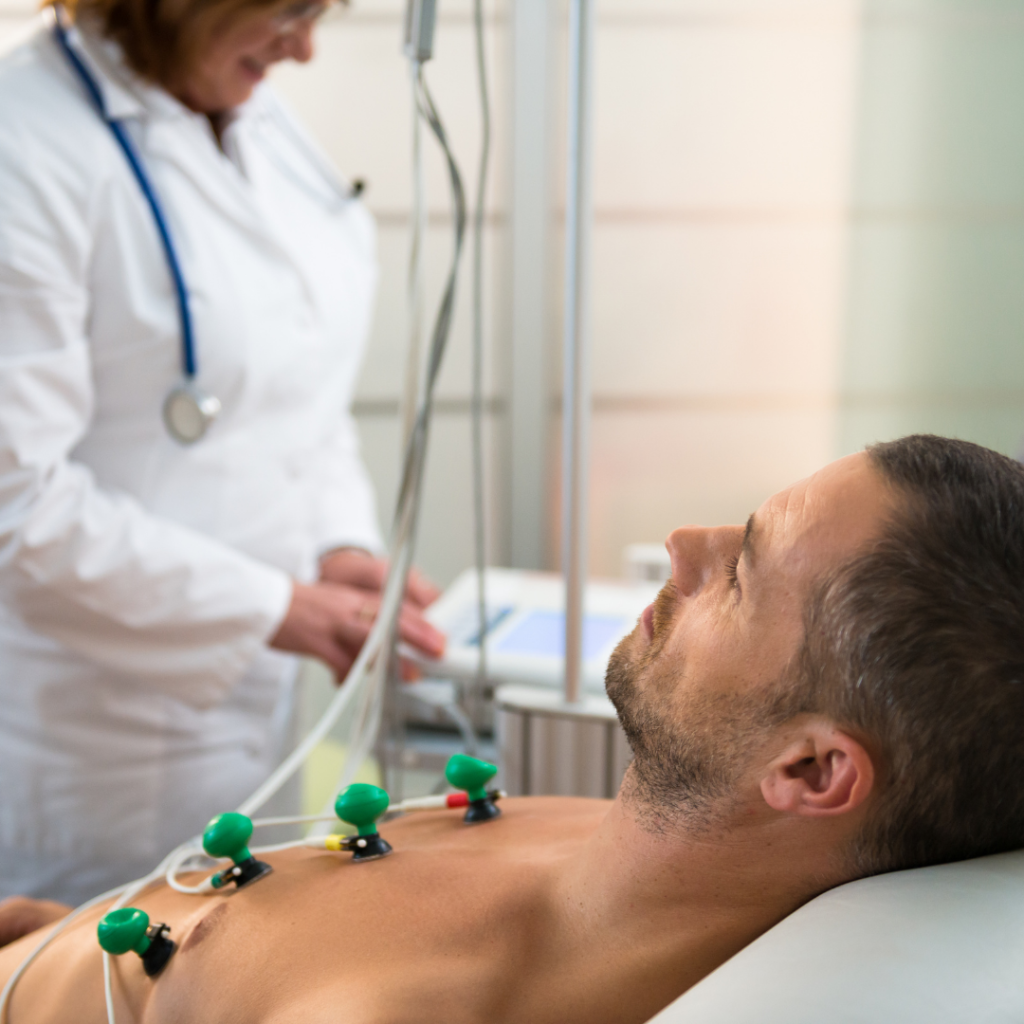 | | |
| --- | --- |
| Registration Fee (non-refundable) | $450 |
| Supplies Fee | $200 |
| Criminal Record Check | $25 |
| Liability Insurance | $25 |
| Tuition | $800 |
| TOTAL | $1500 |
NHA Certified EKG Technician Exam (not included) – $130
| | | | | |
| --- | --- | --- | --- | --- |
| Location | Start Date | End Date | Days of Week | Time of Day |
| Manchester – 70 Market St | 7/5/2022 | 7/28/2022 | TTh | 930AM to 230PM |
| Manchester – 70 Market St | 8/2/2022 | 8/25/2022 | TTh | 930AM to 230PM |
| Manchester – 70 Market St | 9/6/2022 | 10/6/2022 | TTh | 5PM to 9PM |
| Manchester – 70 Market St | 10/18/2022 | 11/10/2022 | TTh | 930AM to 230PM |
| Manchester – 70 Market St | 11/15/2022 | 12/13/2022 | TTh | 930AM to 230PM |
| Manchester – 70 Market St | 12/27/2022 | 1/26/2023 | TTh | 5PM to 9PM |