11-month LPN Course In NH
11-month LPN Course In NH
Licensed Practical Nurse (LPN)
Becoming a Licensed Practical Nurse at LNA Health Careers prepares you for a career in a fast-paced healthcare environment. The Practical Nursing Training program incorporates classroom learning with simulated clinical activities in our lab along with a robust clinical experience to prepare you for a successful entry into the healthcare workforce. With a high demand in New Hampshire for LPNs, there is no better time to start than today!
LNA Health Careers carries the belief that learning is enhanced in an environment where there is mutual respect between teacher and learner. LNA Health Careers accepts the responsibility to provide an environment which encourages a learner's development as a person and as a professional member of the health care team. Learning will be accomplished through theory, hands on lab practice and clinical application.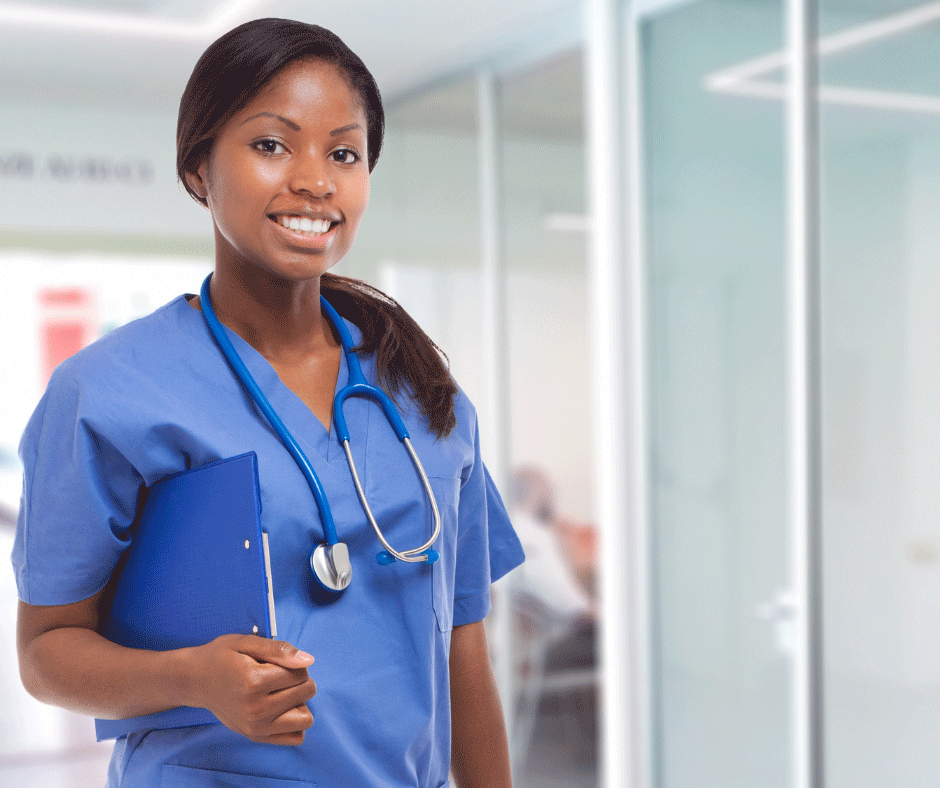 LPN Program Admissions Requirements
The admission process to the Practical Nursing Training Program is selective. It is 1401 hours that are designed as an 11-month program with a full-time schedule Monday through Friday. Courses are taken in sequence requiring that each class be successfully completed before progressing to the next course. Courses may be accepted toward the LPN Program if approved by the Director. Evaluation of course work completion will be done by the Program Director. Science courses cannot be over seven years old at the time of entry into the program. Applicants for the Practical Nursing Training Program are chosen using a ranking system. Applicants receive points in the ranking system for the following: TEAS scores, licensure as an LNA, certifications; recent work experience in health care and completion of the following standards.
LNA Health Careers only accepts educational credits from other education entities after evaluation and approval by the Director.
LPN Program Tuition & Fees:
| | |
| --- | --- |
| Application Fee (non-refundable) | $450 |
| Registration Fee (non-refundable) | $450 |
| Criminal Record Check | $25 |
| Supplies Fee | $1,600 |
| Textbooks Fee | $1,050 |
| Liability Insurance | $25 |
| Lab Fee | $900 |
| NCLEX Prep | $1,500 |
| Tuition | $19,000 |
| TOTAL | $25,000 |
Please download our course handbook to view Student Protection and Disclosure Policies
The following standards must be met prior to acceptance into the Practical Nursing Training program:
High School Transcripts or GED sent to LNA Health Careers
Have an active LNA license in the State of NH
Has an active Health Insurance plan and card
Resume and Essay submitted with application
Register for and complete the Test of Essential Academic Skills (TEAS) of Assessment Technologies Institute (ATI) – www.atitesting.com

Students must achieve minimum overall score of 48%.

Has not been convicted of a felony. All students will complete a State of NH criminal background check prior to being accepted into the program.
Submit documentation of a safe to work exam by Medical provider within 18 months of start date. Students are responsible to obtain a new safe to work examination if required.
Submit documentation of a two-step TB test dated within the past year or results of a negative chest x-ray dated within the past 5 years.
Submit documentation of Hep B vaccine series or declination.
Submit proof of immunization records for measles, mumps and rubella, varicella, tetanus (within 10 years).
Submit copy of immunization records.
Submit documentation of current year's flu vaccine (if taking class Oct-Apr) or signed declination. If a student declines to receive the flu vaccine, they will be required to wear a mask during clinical.
Provide a copy of current BLS Healthcare Provider CPR card that will not expire before completion of the program.
Acceptance into the program will be determined by meeting all the above criteria. Applications are accepted during specific beginning and ending dates. Submission of a competed application packet is the responsibility of each nursing candidate. Candidates will not be considered for admission until all admission requirements have been met. Acceptance will not be influenced by race, color, religion, age, national origin, marital status, or sexual preferences. Students with disabilities will also be considered for the program provided they can perform the functions of a Practical Nurse safely. All students will be given equal clinical opportunities.